Christine Prosser, MFT
Individuals, Couples, Marriage Counseling and Family Therapy in Orange County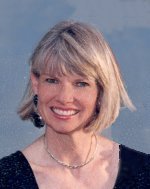 Welcome to my website! I am a licensed marriage and family therapist (MFT), practicing psychotherapy in Newport Beach, CA. I have had the privilege of working as a counselor or therapist for over 30 years in various settings, with people from all walks of life experiencing a variety of difficult issues in their lives. I worked as a counselor for 15 years at the Washington State Division of Juvenile Rehabilitation, counseling troubled adolescents and their families. I also worked as a marriage and family therapist for Family Service Center, a United Way agency in Houston Texas. For the last 16 years, I have been in private practice. I work with my clients on a great variety of issues in my practice which include:
Coping with difficult life changes
Developing and maintaining intimate relationships
Couples Therapy and rebuilding relationships
Family conflicts and Parenting Issues
Separation or Divorce
Depression or Anxiety
Loneliness
Self Esteem
Grief and Loss
Substance Abuse and Relapse Prevention
Employment or School Stress
Premarital Counseling and Assessment
Pet Loss Grief Counseling
Having two college age children and a marriage of 36 years, I understand the challenges of raising a family and maintaining a relationship in today's world. I believe that humor has an important role in therapy and in life, and my clients and I enjoy sharing a good laugh while we work together on the issues they bring to therapy.
We created this webpage for you, and we realize that no two people are exactly alike and neither are their problems. But it does help to know others have had similar issues. The column at the left is designed to allow you to learn more about specific problems and issues many of us will face, one way or another in our lives. Just click on the topic and it will take you to a discussion on the subject, provided by the American Association of Marriage and Family Therapists. Research has clearly shown that clients who are willing to do some informative reading about their particular issue or problem, as well as partake in therapy, seem to get better faster and need fewer sessions. I hope you find these articles helpful.
Please feel welcome to give me a call or email me. I can answer questions more effectively when I know something about your specific issues. Then if it seems appropriate, we can set up an appointment in person or for a phone session. I look forward to working with you!
Proudly serving Orange County and the following cities:
Newport Beach
Newport Coast
Corona Del Mar
Laguna Beach
Irvine
Costa Mesa
Tustin
San Juan Capistrano
Huntington Beach
Seal Beach
Sunset Beach
Fountain Valley
Laguna Niguel
Los Alamitos
Westiminster
Phone: (949) 933-3386
Address: 485 E 17th Street- Newport Office Tower, suite #201, Costa Mesa, CA 92627
Copyright © 2023 Christine Prosser, AAMFT Clinical Member